Mitt Romney Backstreet Abortion Bombshell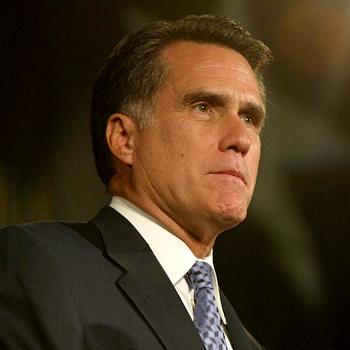 Republican Presidential candidate Mitt Romney has kept a shocking family abortion secret from his pro-life supporters!
The White House hopeful was left devastated when a beloved relative died after undergoing a botched backstreet abortion The National Enquirer exclusively learned. Ann Keenan, the younger sister of Romney's brother-in-law, died at age 21 after contracting a fatal infection following an illegal abortion in 1963, and political insiders say the tragedy had a profound effect on the future politician.
Article continues below advertisement
Romney was just 16 at the time, and other than referring to Ann as a "dear, close family relative," he has never identified her publicly or discussed her death in detail.
A GOP source revealed that Romney actually became pro-choice after Ann's death. "Mitt was absolutely crushed over the tragedy. Because of it, even though he was personally against abortion, he became convinced the procedure should be made safe, and the only way for that to happen was for it to be legal."
Romney stuck to that pro-choice position when he challenged then-Sen. Ted Kennedy for a Massachusetts Senate seat in 1994, but Romney flip-flopped to a pro-life stance before launching his bid for the presidency, and now aides fear President Barack Obama will zero in on the tragedy as the election campaign heats up.
"There is no doubt that this issue will come up in a debate with Obama, and it could be a game changer," a political insider told The Enquirer.
MORE ON:
National Enquirer
Article continues below advertisement
"Mitt will defend his pro-life position to the hilt, but his political opponents will no doubt claim he only changed his stance to appeal to the party base. There's a very real concern in his camp that he could be pushed into a corner over this."
The 65-year-old candidate's campaign has refused to identify Ann, who was from Detroit, Mich. Her older brother Loren married Romney's elder sister Margo Lynn in the late 1950s.
Ann passed away on Oct. 7, 1963, following what her death certificate described as a "recent criminal abortion." But even some of her closest friends didn't know how she died.
"The circumstances of Ann's death were kept quiet because Mitt's father George Romney was then governor of Michigan," said the source.
"But Mitt was touched personally by the death of someone who risked her life by having a back room abortion a decade before Roe vs. Wade gave women the legal right to undergo the procedure."