Gabrielle Giffords' Emotional Return To Tucson, On Anniversary Of Shooting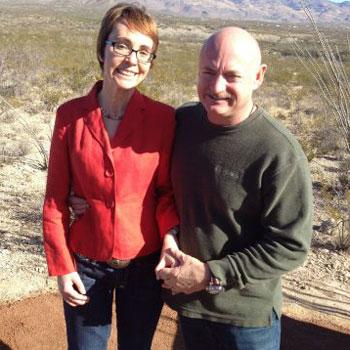 It's been a year since the tragic Tucson shooting which left six people dead and Congresswoman Gabrielle Giffords fighting for her life.
Her struggle to recover from the gunshot wound to her head has been a source of inspiration, and Sunday she and the local community are coming together to pay tribute to those who were injured or lost their lives 12 months ago.
On January 8, 2011 college dropout Jared L. Loughner fired 31 rounds at innocent citizens who had gathered for a congressional outreach event outside a supermarket.
Article continues below advertisement
More than 30 memorial events are scheduled across the Tucson area, including a candlelight vigil at the University of Arizona. Giffords and her husband, retired astronaut Mark Kelly, are attending several.
Loughner was declared mentally incompetent to stand trial and is currently consigned to treatment at a US federal prison hospital in Springfield, Missouri.
The courts and his defense team are still fighting over whether he can be forced to take anti-psychotic drugs, and if he'll stand trial if eventually deemed mentally competent.