Exclusive
Gabrielle Giffords And Husband Are Writing A Memoir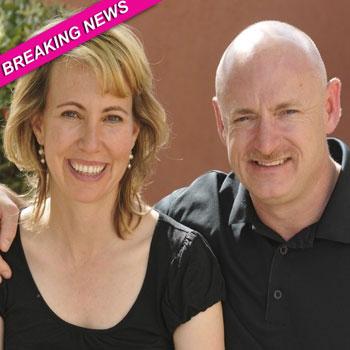 Congresswoman Gabrielle Giffords, and her husband, Mark Kelly have decided to publish a memoir about their careers and the horrific shooting incident that left Giffords fighting for her life, RadarOnline.com has confirmed.
Kelly has also announced that he has decided to retire so that he can be with his wife full time.
"Since Jan. 8, it's been really touching to us to see how much support there is for Gabby and her recovery, and how much interest there is in how she's doing and her story," Kelly, a Navy captain, told The Associated Press during a recent interview from Texas.
Article continues below advertisement
"After thinking about it, and talking about it, we decided it was the right thing to do to put our words and our voices on paper and tell our story from our point of view."
The book doesn't have a title yet, and doesn't have a release date. Kelly recently was commander of Endeavor's final mission which ended on June 1.
Gabby's incredible recovery took another step forward when she was released from a Houston hospital last week, but will continue outpatient therapy.