Rep. Gabrielle Giffords Undergoing Brain Surgery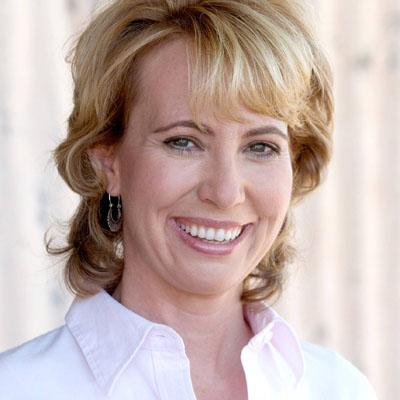 Rep. Gabrielle Giffords' recovery continues.
The Arizona Democrat will undergo an operation in Houston on Wednesday, in which doctors are slated to replace part of her skull, just two days after she watched her husband Mark Kelly blast into space on the space shuttle Endeavour.
She continues her recovery since being shot in the head by Jared Loughner more than four months ago in his infamous Tucson rampage.
Article continues below advertisement
On Wednesday, in what's described as a "low-risk" procedure, doctors will replace a portion of her original skull with a plastic implant to be affixed via tiny titanium screws and plates. A portion of her original skull was removed following the shooting to ease swelling of the brain and prevent further tissue damage.
Since then, Giffords, a three-term congresswoman, has worn a specially-fitted helmet (adorned with the Arizona flag) to protect her brain.
The TIRR Memorial Hermann in Houston, where she has been receiving rehab treatment, has scheduled a press conference for Thursday to discuss how the operation went.
Dr. Dong Kim, the director of their Neuroscience Institute who's been overseeing Giffords' treatment, said that only 5-8 percent of patients who receive similar surgeries suffer complications.
The main concerns, Kim said, are that patients can suffer infections, and that fluid or blood can collect under the plate can put pressure on the brain. He added the cranioplasty surgery was an important phase in her recovery, because she'll be boosted both physically and psychologically from it.
Article continues below advertisement