Rep. Gabrielle Giffords Upgraded From Serious To Good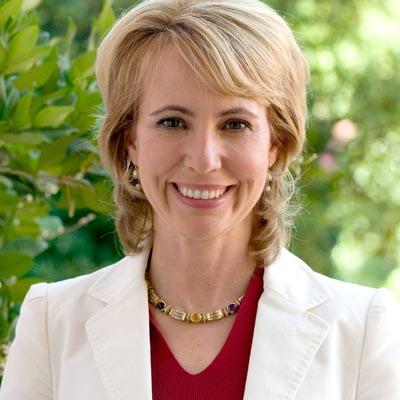 Rep. Gabrielle Giffords, the Arizona congresswoman shot in the head at close range in the Tucson shooting rampage earlier this month, has been upgraded from serious to good condition, RadarOnline.com has learned Wednesday.
A chair for Giffords was noticeably left empty and displayed during President Barack Obama's State of the Union speech Tuesday night. Politicians wore black-and-white lapel ribbons in memory of the six people who died January 8 after the alleged shooter, Jared Loughner, went on his rampage in Tucson, Arizona.
Article continues below advertisement
Giffords, 40, is expected to be transferred on Wednesday from Houston's Memorial Hermann Texas Medical Center Hospital to TIRR Memorial Hermann, where she's slated to begin her rehab for the injuries she suffered, the hospital said.
Giffords -- a distant relative of actress Gwyneth Paltrow -- had been in the intensive care ward of the Houston hospital since Friday, when she was transferred there from the Tucson hospital she'd been in since the deadly shooting occurred.
MORE ON:
Gabrielle Giffords
A Democrat re-elected this past November, Giffords had been threatened in the past for her beliefs on immigration reform and the health care measure.
The six people dead in the desert massacre were U.S. District Judge John Roll, 63; 9/11 baby Christina Taylor Green, 9; Giffords aide Gabe Zimmerman, 30; Dorothy Morris, 76; Dorwin Stoddard, 76; and Phyllis Schneck, 79. Fourteen others were injured.
RELATED STORIES: