AUDIO: Dramatic 911 Call In Tucson Shooting Rampage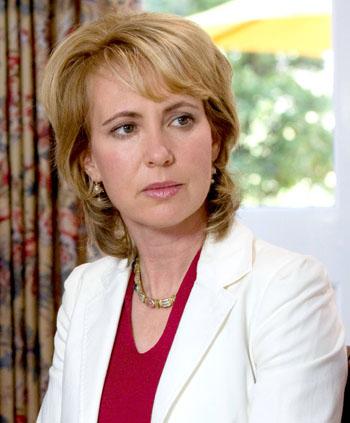 Numerous calls went in to Pima County, Arizona 911 operators from the scene of the Gabrielle Giffords shooting, but the first call was also the most dramatic. You can listen to it here on RadarOnline.com.
That first caller, Manuel Hernandez, was right in front of the Safeway store and right next to critically injured Congresswoman Gabrielle Giffords.
The 911 operator calmly took her eyewitness through the paces as he described the scene. You can hear numerous people screaming and shouting all around him as Hernandez says, "Gabby Giffords was hit. She is breathing. She still has a pulse."
Article continues below advertisement
Hernandez described the shooter and what he was wearing -- jeans and a black hoodie. He tells the operator the shooter "ran north."
Only when he said there were "multiple people shot," did the operator briefly let her guard down. "Oh my god," she can be heard saying.
Hernandez was an outside salesman delivering his product to the supermarket, and just happened to get caught up in the shooting.
He was one of several Good Samaritans amid the chaos.
Gabrielle Giffords Shooting 911 Call
RELATED STORIES:
New Details In Congresswoman Shooting
Sarah Palin Had Gabrielle Giffords On Her Controversial 'Crosshairs' Map
Jared Lee Loughner Named As Tucscon Shooter