Duggars Campaign In Iowa, Say Perfect Candidate Would Be 'Jesus Christ'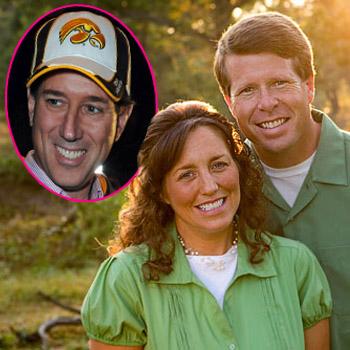 By Alexis Tereszcuk - RadarOnline.com Senior Reporter
The ultra religious Duggar family stepped into the political arena on Monday, campaigning in Iowa for Republican candidate Rick Santorum.
Jim Bob Duggar took 12 of the family's 19 children to Iowa to stump for the Pennsylvania Republican, who is trying to become the candidate for President in the first battleground state of the 2012 election.
He threw his support behind Santorum, but said Republicans are "not going to find a perfect candidate, unless it's Jesus Christ."
Article continues below advertisement
Michelle Duggar, who recently suffered a tragic miscarriage of their beloved 20th child Jubilee, is reportedly recording robocalls for Santorum, according to ABC News.
Santorum's wife Karen gave birth to a stillborn baby boy at 20 weeks, and the family brought him home so the other children could meet the baby they named Gabriel.
According to a New York Times magazine article, Karen wrote about the meeting in her book Letters To Gabriel: The True Story of Gabriel Michael Santorum.
"Your siblings could not have been more excited about you," she wrote. "Elizabeth and Johnny held you with so much love and tenderness. Elizabeth proudly announced to everyone as she cuddled you, 'This is my baby brother, Gabriel; he is an angel.'"
The 19 Kids and Counting family held a memorial service for their daughter and Jim Bob spoke lovingly of the baby.
"We won't be able to see this child's life and the phases that we've seen for our other children, but we know we will see this child in heaven one day," he said. "We are thankful for each child, and we are blessed to have the children we have here and the ones we will meet someday in heaven."