GOP Candidates Hoping To Swap Their Homes For The White House: Take A Peek Inside Their Mansions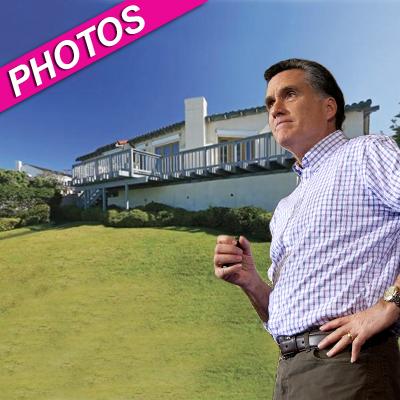 By Debbie Emery - RadarOnline.com Reporter
With their busy schedules of debates and public appearances, the Republican presidential candidates have hardly had any time recently to spend relaxing in their homes or kicking back on their couches, and by the end of the year one fortunate Presidential wannabe may be moving into 1600 Pennsylvania Avenue.
While they battle it out on the campaign trail to determine who lives at the White House for the next four years, RadarOnline.com has photos inside the current homes of the front runners, thanks to our friends at Zillow.com.
Article continues below advertisement
Newt Gingrich has called McLean, Virginia "home sweet home" since 2000, when he bought a 5-bedroom, 5-bath Colonial style house for $995,000. Located just 10 miles away from the coveted White House, Gingrich's moving vans won't have far to go if he wins the top job.
The 5-bedroom, 4.5-bath brick house belonging to Utah governor John Huntsman in the Kalorama neighborhood of Washington D.C. had a claim to fame even before its current resident moved in. The three-story, 1911 town house was home to the cast of the seventh season of Top Chef.
Currently making his third bid for the presidency, Ron Paul is no doubt a little cautious about packing up his belongings before the final votes are counted. However, even if he doesn't win, Paul is looking for new digs having put his Lake Jackson, Texas, home on the market via the Internet for $325,000.
Despite residing in the Texas Governor's Mansion, Rick Perry also rents out a secluded estate on 3.5 acres of land in Austin for a hefty $9,900 a month.
Article continues below advertisement
Former Massachusetts governor Mitt Romney is the wealthiest candidate in the running with a net worth of $190 to $250 million. Therefore it's no surprise that he boasts the most opulent real estate as well, with a townhouse in Boston and a beachfront home in La Jolla, California, which he bought in 2008 for $12 million.
There was speculation whether former two-term Pennsylvania Senator Rick Santorum actually lived in the state during his senate term, since then he and his family bought a yellow Colonial-style home in Great Falls, Virginia for $2 million in 2007. Sat amid five acres of land, the 4-bedroom, 5-bath home has a cobbled drive and a pool.