Exclusive
Ann Curry To Be Featured More On TODAY Show In Attempt To Stop Ratings Plunge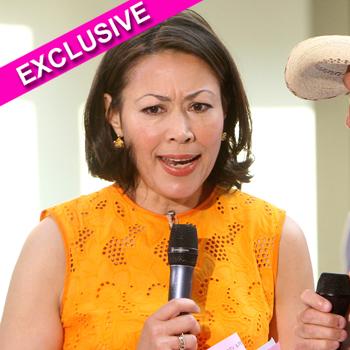 Article continues below advertisement
"Ann has been reporting for other NBC news programs as well. She certainly didn't like getting sacked from being the co-host, but Ann is making the best of the situation and is a true professional. Fans of the TODAY show let the network know they missed seeing Ann and the plan going forward is to use her more. Hopefully that might bolster the show's falling ratings."
As we previously reported, Matt Lauer was sick and tired of being badmouthed over Ann being fired and he wasn't going to take it anymore.
That's the back story to a new report alleging that TODAY executive producer Jim Bell has publicly taken the fall for Ann's axing from the morning anchor desk when the idea was actually engineered by Lauer.
"Matt wanted Jim to do it. Matt was sick of being the punching bag." a source told The New York Post.
Meanwhile, Curry is "happy to just have the drama of dealing with concerns about the TODAY show when she was a co-host behind her. Ann at her core is a hard news journalist and reporting from the field is her strength. Look for Ann to be reporting from Africa as well in the next two months," the source says.