Prince Harry Returns To War-Torn Afghanistan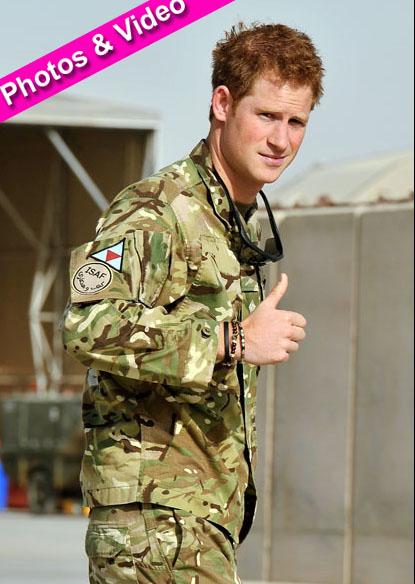 The party's officially over for Prince Harry.
Fresh off his much-publicized naked romp in Las Vegas, Harry has been deployed to Afghanistan for four months, the Ministry of Defense announced Friday.
Captain Wales -- as he is known in the military -- arrived Thursday night at the main British base, Camp Bastion in Helmand, and on Friday morning, he visited the base's flight line to inspect the Apache helicopters he is likely to fly. An accomplished Apache pilot, the 27-year-old royal will take part in combat missions against the Taliban. He's part of the 100-strong 662 Squadron, 3 Regiment, Army Air Corps.
Article continues below advertisement
Royal Navy Captain Jock Gordon, Commander of the Joint Aviation Group, said: "Captain Wales, with his previous experience as a Forward Air Controller on operations, will be a useful asset.
"He will be in a difficult and demanding job. And I ask that he be left to get on with his duties and allowed to focus on delivering support to thecoalition troops on the ground."
Although the timing may suggest the Palace wanted to get Harry out of the spotlight after his naked romp, his deployment has actually been planned for months.