LeAnn Rimes' Childhood Mentor: 'Hollywood Has Changed Her For The Worse'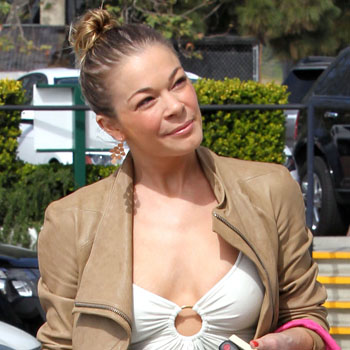 With LeAnn Rimes currently undergoing treatment for "stress and anxiety" at an in-patient facility one of her early music mentors is speaking out - bluntly - saying that show business has impacted the singer for the worse, and that some of the issues she's going through could be directly tied to her work-dominated childhood.
Bill Mack first worked with the singer almost 20 years ago, penning one of her earliest hits, Blue. He says his former protege is now "getting attention for all the wrong reasons like breaking up a marriage, eating disorders and now going to treatment.
Article continues below advertisement
"Her appearance alone is cause for concern, as she looks much older than 30 years old… she doesn't look healthy anymore" he told the MailOnline. "I think Hollywood has changed LeAnn for the worse and I don't know exactly what is causing all her unhappiness, but treatment is something we all saw coming and I think it's a good idea."
Mack said he hopes LeAnn can refocus her energies toward making music when she finishes up the stint in treatment.
The music professional says that many of LeAnn's current issues date back to 1997, when she become a huge star around the time her parents split up.
"She made good money, but she didn't have the love and support she needed and she had a lot of anger bottled up inside," he said, "which is now starting to affect her both physically and mentally."
He said LeAnn's massive success robbed her of her childhood.
Article continues below advertisement
"She was overworked and overbooked with such a high degree of personal stress that she never had the opportunity to just be a kid," he said. "Now that she has time to sit down and sort through her emotional problems, it's finally all catching up to her 15 years later."
As RadarOnline.com previously reported, Rimes entered treatment late last month following a series of exchanges with Twitter users critical of how she and husband Eddie Cibrian hooked up during his marriage to ex Brandi Glanville.