Exclusive
LeAnn Rimes Should Stop Doing Interviews, Focus On Herself Not Public Image, Says Expert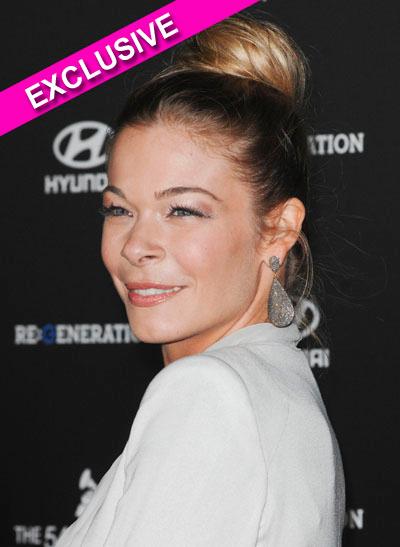 By Debbie Emery - RadarOnline.com Reporter
Determined to catapult herself into the public eye as much as possible, LeAnn Rimes can't even keep quiet when she's checked into a treatment center!
The former country star is currently embroiled in a bitter lawsuit with a California teacher who she claims cyber bullied her on Twitter to such extremes that she sought treatment for stress and anxiety, and now LeAnn is speaking about her emotional trauma from the medical center to People magazine, which is another reckless move that could be detrimental to her career, according to a crisis management expert.
Article continues below advertisement
"Going into any kind of treatment is a serious matter, you are supposed to focus on yourself not on your public image," Michael Bilello, President and CEO at Centurion Strategies, a public relations and marketing agency that handles crisis management, told RadarOnline.com in an exclusive interview.
"There have been issues of celebrities using the treatment or rehab card as a 'time out,' or checking in for an inappropriate matter that diminishes the sincerity of people actually going to seek treatment," he explained.
"If we had a client who wanted to do an interview from a rehab center, the answer would be 'absolutely not.' What kind of treatment facility even allows a patient to do press while they are there?," he asked.
"That is very odd to me! I don't know who is advising her but I've never heard of anything like this and it makes it all the more hokey," he revealed. "Treatment shouldn't be used and abused by people like this."
Article continues below advertisement
As RadarOnline.com previously reported, the 'How Do I Live' singer is currently at an in-patient treatment center for 30 days, where she did an interview with People magazine, telling them how she has "buried" long-term emotional issues.
"I just want to be happier and healthier more consistently. I don't want to wake up and not truly be enjoying my life and these amazing things around me," said 30-year-old LeAnn.
"I've been built up and torn down, built up and torn down. It's been difficult to tune people out, especially in the last few years," she went on to complain.
One person she is trying to "tune out" by way of court is mother-of-six, Kim Smiley, whom she filed an invasion of privacy lawsuit against last week, alleging the teacher taped a phone call the star placed to her unexpectedly, a legal move which Bilello believes puts her in "a very bad light."
Article continues below advertisement
As for Rimes' obsession with Twitter, the crisis management expert strongly advises her to get off the site and keep a low profile in every aspect!
"Any celebrity who abuses social media needs to be ignored and told to go somewhere quiet and focus on their own lives," he told RadarOnline.com. "Social media is a very powerful tool and it can build careers or break them.
"For anyone going through a personal crisis, social media is not the best place to vent your problems because it is there forever and you can't take it back.
"As humans we are emotional by nature, and the way you feel one day may not be the way you feel another," Bilello warned.
"When you are a LeAnn Rimes or a Chad Johnson and you are having personal problems and revelations come out that turn into legal problems, social media simply elevates the crisis," he explained. "If you set yourself up like they have, you live by the sword and die by the sword.
"We have been witnessing that a lot over the last few weeks with celebrities who have decided to embarrass themselves on Twitter, which will cause themselves irrevocable damage in the future."
Article continues below advertisement