Prince William: 'I Want Paps Jailed For Taking Topless Pictures Of Kate'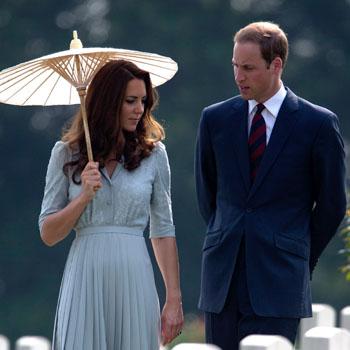 Article continues below advertisement
"I want them jailed," William told pals, even as the Italian magazine Chi prepares publication of a 26-page special on Sunday showing more intimate pictures of Kate.
The royal couple is currently in the middle of a nine-day Far East tour to commemorate the Queen's Diamond Jubilee.
"They will take any action they can within the law to seek redress," William's spokesman said. "They've been clear that they will not allow this to intrude on their enjoyment of the tour, or more importantly their work on behalf of the Queen.
MORE ON:
Duchess of Cambridge
Pretty In Pink! Kate Middleton Shines In Singapore
Katie Couric Labels Dream Guest Kate Middleton 'Too Thin'