Kate Middleton 'No Different Than Gaga,' Says Irish Editor Publishing Topless Photos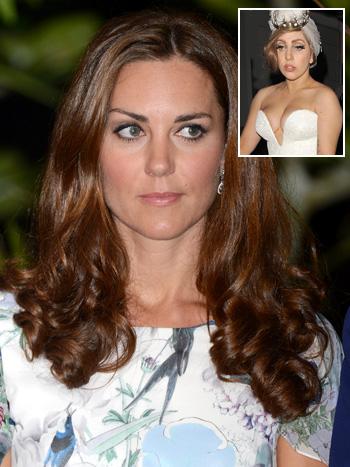 Kate Middleton is just "any other celebrity" to the editor of the Irish Daily Star, and he's the latest to publish the topless photos of Prince William's wife.
"The duchess would be no different to any other celeb pics we would get in, for example Rihanna or Lady Gaga," Mike O'Kane told the BBC.
"She's not the future queen of Ireland so really the only place this is causing fury seems to be in the UK.
Article continues below advertisement
"Everybody in Ireland wants to know what all the kerfuffle is about," he added, saying printing the photos was a "service to our readers.
"She's married into the royal family, she's one of the most photographed people in the world, and she decides to partially disrobe on a balcony where it can be seen from a public road and she's stunned now," he chided.
As RadarOnline.com reported, the French magazine, Closer, that started the scandal, has since removed the offending photos from its website.