Exclusive
Prince William Behind Decision To Sue Over Kate Middleton Topless Photos, Protecting Future Family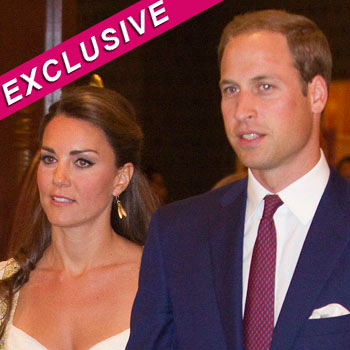 Article continues below advertisement
However, Wills, 30, is absolutely furious over the photos and is adamant that he had to make the move to protect their future family and wants to put an end to the media intrusion.
"By setting a precedent and suing Closer, Prince William is making a stand for the future," a source revealed.
"He told Kate that enough was enough, especially after what happened recently with Harry, and that he had to protect his wife and any kids they have in the future.
"He grew up in the media glare with his mom, Diana, and is well aware that he has to do something to ensure the Duchess of Cambridge's security and right to privacy.
"But they're in two camps over this. Kate didn't want William to go nuts over the topless photos. She said she didn't mind turning a blind eye to them because they will soon be forgotten about.
"However, William wants to go after Closer and put an end to press invasion once and for all," the source said.
Article continues below advertisement
As RadarOnline.com previously reported, St. James Palace announced they have begun "legal proceedings" against the French gossip magazine for publishing the photos.
The statement released by the Palace said "legal proceedings for breach of privacy have been commenced today in France" by the royal couple, describing the publication of the pictures as "grotesque and totally unjustifiable."
Closer published the photos of Kate without her bikini top, which were taken while they were sunbathing around the swimming pool of Château d'Autet, the private residence of the Queen's nephew Viscount Linley in Luberon, France.
St. James Palace condemned the photos and invoked the memory of the late Princess Diana in their statement.
"Their Royal Highnesses have been hugely saddened to learn that a French publication and a photographer have invaded their privacy in such a grotesque and totally unjustifiable manner.
"The incident is reminiscent of the worst excesses of the press and paparazzi during the life of Diana, Princess of Wales, and all the more upsetting to The Duke and Duchess for being so.