Kate Middleton Unwittingly Embroiled In Topless Photos Scandal!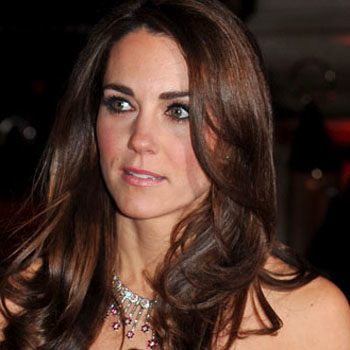 Article continues below advertisement
"Discover the very sensual shots of Kate Middleton," the magazine's website brags about the topless photos of the Duchess.
Kate and William were staying at the Château d'Autet, the private home of the Queen's nephew Viscount Linley, in the Luberon region of France before their Diamond Jubilee tour together.
The couple, who obviously did not suspect a lurking paparazzo, was sunning themselves on the balcony and swimming in the pool of the estate when the intrusive photos were taken and French magazine Closer has snapped them up.
Kate is rarely photographed in a bikini and the photos of her without her top on are sure to cause a major scandal for the Palace following Prince Harry's Vegas nude shots.
For the future Queen of England, who never has a hair out of place, a hemline that isn't perfectly straight and shoes that don't match every outfit, the publication of topless photos that were taken during a romantic skinny dip with her husband will probably prove to be incredibly embarrassing, despite her being an innocent party in the brewing scandal.