Kate Middleton Topless Photos To Be Published In Italy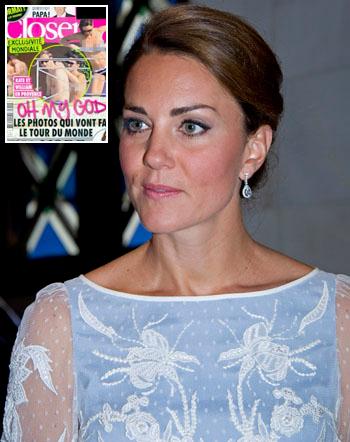 Kate Middleton's topless photos are on their way to Italy, this despite a lawsuit being filed against the French magazine that started the scandal.
The Italian gossip magazine, Chi, is planning to publish the pictures, the BBC is reporting.
"The fact that these are the future rulers of England makes the article more interesting and topical," editor Alfonso Signorini said.
"This is a deserving topic because it shows in a completely natural way the daily life of a very famous, young and modern couple in love."
Article continues below advertisement
"We will not be commenting on potential legal action concerning the alleged intended publication of the photos in Italy save to say that all proportionate responses will be kept under review," a spokesman for the royal couple said Saturday.
"Any such publication would serve no purpose other than to cause further, entirely unjustifiable upset to the Duke and Duchess of Cambridge, who were enjoying time alone together in the privacy of a relative's home."