Boing Boing! Super Cute Bouncing Bulldog Has A Blast On A Trampoline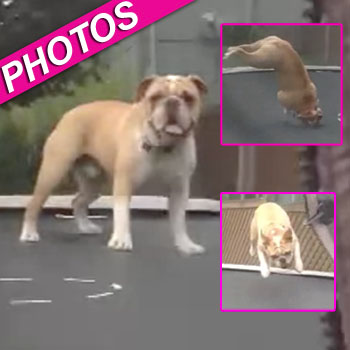 Article continues below advertisement
As soon as the brown and white pooch's owners pop him through the safety net, he immediately starts bouncing like he has springs in his paws, flipping, jumping, rolling and barking his ears off with delight.
After pausing briefly to take a quick breather, Mudd quickly pounces again and catapults himself from the spring base on his head, proving that while he may be man's best friend a trampoline is certainly his!
What began as a Bulldog having a blast has turned into an Internet sensation, with almost 250,000 viewers already checking out his smooth moves on YouTube.