Exclusive
'I Never Expected It Would Get This Far,' Says Robyn Gardner's Boyfriend On Anniversary Of Disappearance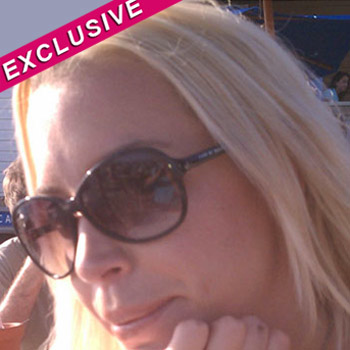 Article continues below advertisement
"The anniversary is going to be a hard time, I never expected for it to be a year down the road and still not have any answers," he revealed. "I just never thought it would get this far."
As RadarOnline.com previously reported, authorities arrested Gardner's traveling companion, 51-year-old Gary Giordano as he tried to leave Aruba last summer, after he reported Gardner had disappeared while snorkeling August 2, 2011. After a series of searches, neither Gardner's body nor any related physical evidence was recovered, spurring a judge last December to order Giordano freed.
While the investigation is still active in Aruba, there have been no new leads or suspects but Richard is more confident since there was a shakeup in the authorities.
"Pretty much the entire prosecutor's office has been revamped," he explained. "Taco Stein is no longer there, they have a new solicitor general. It's typical in Aruba for the office to be shipped out and a new system brought in after a high profile debacle."
Article continues below advertisement
On Wednesday evening, Robyn's family and friends held a vigil at an art studio in downtown Frederick, Maryland, where they remembered her through song, prayer and personal poems and letters.
"I've been grieving not having her around me, but I have hope that maybe she'll come home one day. It's been extremely difficult," Gardner's sister, Danielle Colson Unglesbee told local news network WBALTV.com.
This week marked the first time that Gardner's family had talked publicly about her disappearance and Forester is glad that they are finally opening up.
"I think they just needed time to heal and grieve, people have their own ways of doing it. Her brother, Andrew (Colson) has been involved in the search but not very publicly, we speak frequently and have become close," he told RadarOnline.com. "He was the very first I called when Robyn was supposed to be home and I hadn't heard from her."
Article continues below advertisement