Gabby Douglas Slams 'Gold Digging' Dad And Bullies Who Told Her 'To Get A Nose Job'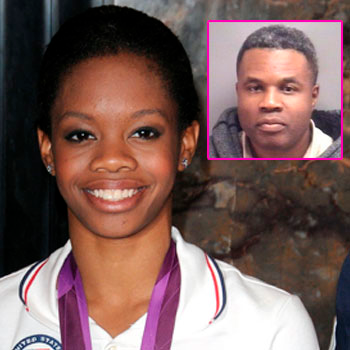 By Debbie Emery - RadarOnline.com Reporter
Olympic gold medalist Gabby Douglas is currently on top of the world, but an insightful interview with the gymnast has revealed new details on her "gold-digging dad" and the bullies who cruelly taunted her to get a nose job.
The 16-year-old nicknamed the Flying Squirrel at the London Olympics opened up to Vanity Fair in the October issue of the magazine, where she told them of the racist torments she allegedly received at the hands of staff members at Excalibur Gymnastics in Virginia Beach.
Article continues below advertisement
Gabby was allegedly told by one staffer that she might want to consider reconstructive surgery on her nose because of its "flatness" reported Vanity Fair. Some other gymnasts had also allegedly teased Gabby about her appearance, but she said she found the nose comment "very hurtful."
Gabby said in an interview last week that the alleged bullies "treated me, not how they treated their other teammates," and that they described her as "their slave." Staffers at the gym have vehemently denied the accusations.
Gabby said that the off-color treatment was so hurtful that she became determined to leave and train with coach Liang Chow at his gym in West Des Moines, Iowa, telling her mother Natalie Hawkins: "If I don't change coaches, I'm quitting."
The gym staffers were not the only negative forces the gymnastic phenomenon claims to have endured during her young life, she also opened up to Vanity Fair about Timothy Douglas, the estranged father of Gabby and two of her siblings - sister Joyelle and brother Johnathan – whom her mother has been separated from since 2006.
Article continues below advertisement
The family has described his financial and emotional support as "negligible at best," with Gabby revealing, "He was never really there," and only recalling their scant interaction as just a few fishing trips.
Timothy has made a big deal about how he went to watch his daughter at her Olympic trials in San Jose, California, in July, but Gabby's version of events is remarkably different as she felt he was just trying to gain a piece of her "fame and fortune."
"We know what you're trying to pull. It's too late to hop on the bus," she says she remembered thinking at the time, and although he went to London hoping to see her perform, her father couldn't get competition tickets and the gold medal winner never saw him.
Two days before she went over the pond for the games, Gabby's mom went to court to challenge his lack of child support payments, and the judge ordered the amount raised to $500 per month. Their bitter financial battle has reached new heights now that Gabby's endorsement deals are expected to bring in millions.
Article continues below advertisement