Gabby Douglas Gets New 'Do From Stylist-To-The-Stars Ted Gibson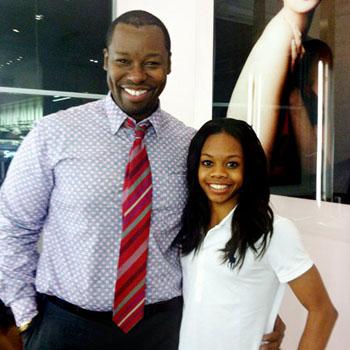 Gold medals. Big bucks. Worldwide fame.
Now, Gabby "The Flying Squirrel" Douglas has a new 'do.
America's newest sweetheart, the 16-year-old Olympian got a sassy new cut from renowned celebrity stylist Ted Gibson Wednesday. And the Virginia Beach native was quite happy with Ted's work, tweeting,"Ted Gibson Is AWESOME!!! LOVE HIM SOO MUCH!!! A special thank you to my Gold Medal Celebrity Hair Stylist!"
Article continues below advertisement
Gabby debuted her long locks on a national stage Wednesday, co-hosting America's Got Talent with Nick Cannon.
Gibson, who's done work of A-listers such as Anne Hathaway and Angelina Jolie, said he was upset at critics of the teen's hairdo during her dominant stretch in London.
"I couldn't believe it and still can't," Gibson told The Daily Beast Wednesday. "You have this young girl doing amazing things, and the conversation becomes about her hair?