Exclusive
Olympic Sweetheart Gabby Douglas' Millions Will Be Safe, Earnings To Be Put In Trust Fund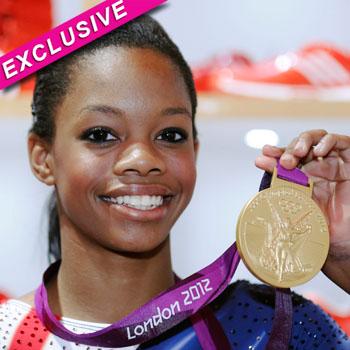 Article continues below advertisement
However, a family insider has revealed that any lucrative endorsement deals Gabby is set to earn will be put into a trust which she will be able to access when she finishes college.
"Her parents may be separated, but they still want what's best for Gabby and are not looking to profit out of her," the insider revealed.
"Any money she earns from future endorsements will go towards paying for her college education, as well as be put aside for when she's finished her studies.
"And people forget, she hasn't made anything from gymnastics yet; her career in the spotlight has only just begun, and while she has the potential to earn a lot of money in the future the rumored figures are way off target," the insider said.
Since her stunning gold medal success at the London 2012 Games, Gabby's life has been under scrutiny.
Her father Tim Douglas was arrested in February for contributing to the delinquency of a minor. He pleaded no contest and has one year to complete a state-mandated parenting course to avoid jail.
Article continues below advertisement
The incident occurred less than two weeks after Gabby's mom, Natalie Hawkins, filed for divorce from Douglas, 46.
"I'm trying to keep things positive right now," Douglas, a former Virginia Air National Guard in Iraq and Afghanistan, told the National Enquirer.
"I feel like I've been the best father that I can be to my daughter and to my family."
But then a family feud reportedly erupted over a ticket mix-up at the Games.
"Gabby's dad took relatives to London to see her compete, but she didn't have tickets to get them into the events," a source claimed. "They had to watch a lot of her competitions on TV monitors outside."
Gabby's paternal grandmother May Douglas added: "We don't know how many tickets were given, and how they were given, we only know they were not given to us."
Another source said: "Timothy and his family suspect Natalie had everything to do with them not being able to gain access to Gabby's competitions, and they're furious about being cut out!"