Why Hollywood Stars Are Skipping Democratic Convention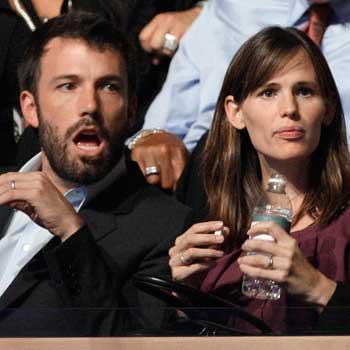 Article continues below advertisement
Democratic consultant Chris Lehane suggested the struggling economy could explain their absence.
He told AP: "Both the Democrats and the Republicans are cognizant of not looking decadent when the rest of the country is hurting."
Obama still has friends in Hollywood, including Sarah Jessica-Parker and Gwen Stefani, who both held fundraisers for his re-election campaign.
But some of his former celeb supporters are not happy with his presidency. Last month, Affleck's friend Matt Damon said he is "really disappointed," although he believes Obama is the "clear choice" in this election.
When contacted by AP the representatives of many celebrities who were in Denver said they would not be attending the Democratic convention in Charlotte, North Carolina.
Jessica Alba, however, will be hosting a party on the final night with her husband Cash Warren. Pitbull and the Scissor Sisters will perform.
Meanwhile, a couple of celebrities who attended the Republican convention four years ago will not be in Tampa, Florida next week.