Former President Bill Clinton Misses Driving, Didn't Learn Of Osama Capture Through Hillary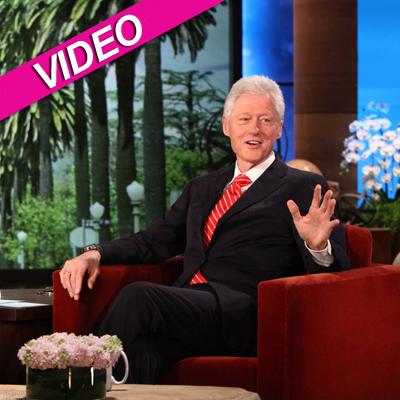 Former President Bill Clinton, appearing on The Ellen DeGeneres Show Thursday, opens up about what he misses most about life as an average Joe, as well as how he learned Osama bin Laden had been killed a year ago.
"What's the one thing you miss everyday that you wish you could do, that you can't because of who you are?" she asked Clinton, who served as U.S. President from 1993 until 2001.
Article continues below advertisement
"Drive," the Democrat told her, saying whenever he hits the golf course, he makes the Secret Service let him "drive the golf cart."
Ellen joked, "No wonder you play golf!"
As for the death of bin Laden, the man who didn't inhale said it was the White House -- and not wife Hillary Clinton or the State Department -- who told him of bin Laden's death a year ago, which was the proper protocol in the situation, despite the underlying obviousness he could have learned it from Hillary earlier.
Watch the video on RadarOnline.com
"If a former President asks for it on a daily basis, you can get a briefing from the CIA called a President's daily brief. You can get a condensed version of that," he said. "When Hillary got named to that position I said, 'Look, I don't want anymore briefings unless the President or the National Security Council, the White House people want me to have it. Because I give too many talks, I do too much work.'"
Article continues below advertisement