VIDEO: Where Osama bin Laden Was Killed -- First Look Inside His Pakistani Hideout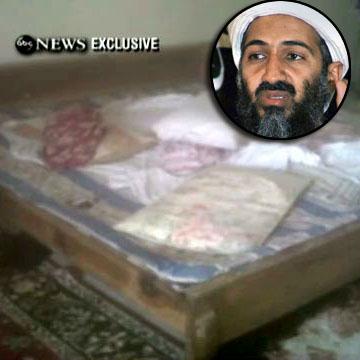 Article continues below advertisement
Inside, rooms were full of blood stains and broken glass. Many computers were found at the home, as well.
"The house has been ransacked," ABC correspondent Nick Schifrin said of the dwelling which is located about 100 yards from a Pakistani military academy.
Osama bin Laden Death Photo A Hoax
"Pakistani intelligence officials say they knew about operation," Schifrin tweeted. "But clear they will not own this one for fear of retaliation."
As previously reported, here's how bin Laden's capture went down:
Rachel Uchitel On bin Laden's Death: 'Andy Is Celebrating For Sure Right Now'
After CIA honed in on bin Laden's whereabouts early Monday in Pakistan -- around Sunday afternoon in the states -- four helicopters containing Navy SEAL Team Six troops stormed the hideout, an unnamed U.S. official told the AP.
Upon landing, the troops faced a 40-minute firefight from bin Laden and others in the compound; bin Laden was fatally shot in the head in the ensuing battle. A woman (who was being used as a shield) and three men, including one of bin Laden's sons, were also killed in the firefight. Two women were reported injured.
Article continues below advertisement