Rachel Uchitel On bin Laden's Death: 'Andy Is Celebrating For Sure Right Now'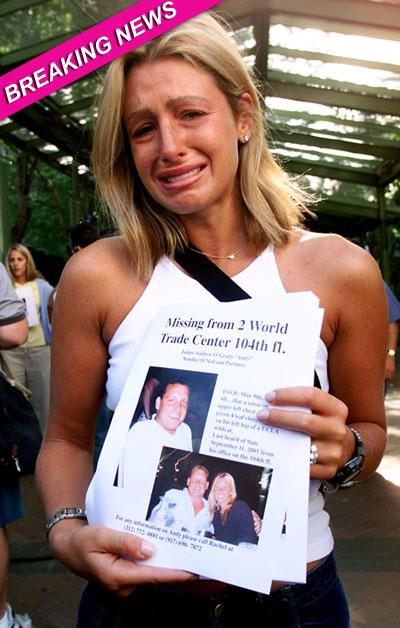 RadarOnline.com Staff Reporter
In the aftermath of Osama bin Laden's death, Rachel Uchitel has paid tribute to her late fiancé investment banker James Andrew O'Grady who was killed in the 9/11 terrorist attacks.
Before Uchitel, 36, gained notoriety as a Tiger Woods' mistress or as a reality TV star her life was shattered when O'Grady was killed at the World Trade Center site.
Article continues below advertisement
A few days later, a haunting New York Post image of a sobbing Uchitel clutching a photograph of her fiancé became known around the world.
But now like millions of other people news of Osama bin Laden's death has offered her some closure as the tenth anniversary of the attacks loom.
Her statement released to RadarOnline.com reads:
"The last time the country really came together as one, as a family, to support one another and put aside any internal conflicts was September 11, 2001. With the announcement that bin Laden has been killed, America has finally come together again as one, but in celebration rather than in mourning. This is the biggest news we have received as a country in almost 10 years. Now we Americans finally have justice and maybe we can all sleep just a bit better at night. Andy would be so honored to know he's part of history as an American hero for his sacrifice on that day. He's celebrating for sure right now with all those he died with and that makes me so happy."
VIDEO: Osama bin Laden Dead; President Obama Says 'Justice Has Been Done'
Osama bin Laden was killed by U.S. Special Services, President Barack Obama said Sunday night from the White House, adding that "justice has been done."
"His death does not mark the end of our effort," the president said. "There's no doubt that al-Qaida will continue to pursue attacks against us. We must and we will remain vigilant."
Article continues below advertisement
VIDEO: Celebs React To Osama bin Laden's Death
The 54-year-old bin Laden -- the mastermind of the al Qaeda terrorist network, responsible for the 9/11 attacks that cost more than 3,000 lives -- was fatally shot in the head in a mansion in Pakistan.
Rachel Uchitel -- who recently became certified to become a private investigator -- is living in New York with her new boyfriend, 26-year old insurance underwriter and former Penn State football star Matt Hahn.