Osama bin Laden Death Photo A Hoax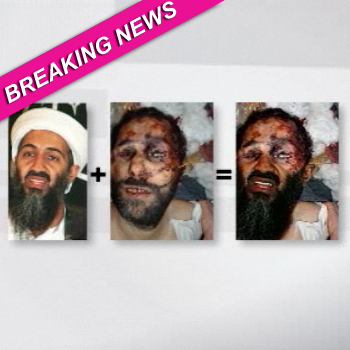 The Osama bin Laden death photo that's been broadcast on Pakistani TV, and shown on the Internet, is a fake.
The image, which shows bin Laden's head post-death, was made using photoshop, experts said. The original image, of a dead man's mangled head, was first published by the Middle East online newspaper themedialine.org on April 29, 2009.
The picture has been pulled by all news agencies.
Article continues below advertisement