Osama bin Laden Buried At Sea; U.S. Considering Showing Photos Of Body To Prove He's Dead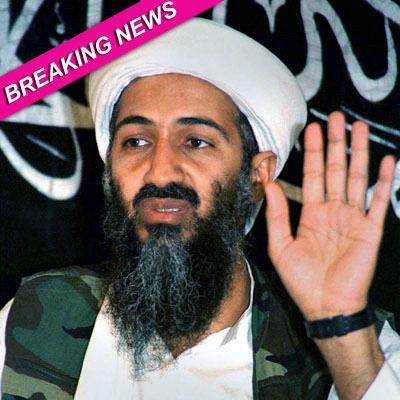 Osama bin Laden has been buried at sea after being killed in a U.S. raid in Pakistan.
U.S. officials had said that bin Laden's body would be handled in accordance with Muslim traditions, which includes strict rules on burial taking place within 24 hours after death.
So why was bin Laden buried at sea? There may be a couple of reasons -- the first being 'what country would take him?'
Bin Laden was a Saudi national, but officials say that the Kingdom was unwilling to have his remains repatriated.
Article continues below advertisement
"Finding a country willing to accept the remains of the world's most wanted terrorist would have been difficult," a US official explained, adding: "So the U.S. decided to bury him at sea."
The burial at sea also prevents a shrine for Islamists being created at his gravesite, although some experts say that would likely not happen since the Wahhabi/Salafi tradition rejects such things. Even Saudi kings are buried in unmarked graves.
And while burial at sea is rare in Islam, it is permitted in certain circumstances.
One is on a long voyage where the body may decay before the ship reaches land. The other is if there is a risk of enemies digging up a land grave and exhuming or mutilating the body -- a rule that could plausibly be applied in Bin Laden's case.
Although the swift burial complies with Islamic custom, the apparent haste could lead to claims that the person killed was not really bin Laden, although U.S. authorities have taken DNA samples and appear to have no doubts.
Article continues below advertisement