Rev. Al Sharpton Calls For California GOP Lawmaker To Resign After Obama Chimp Email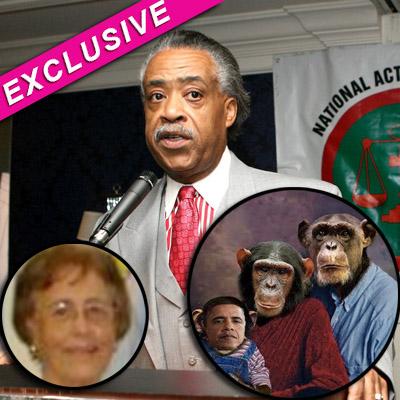 Article continues below advertisement
"What she said was downright ugly," said Sharpton, who often materializes in racist incidents. "She has had a totally unrepentant attitude and she should go immediately. She does not seem to know the racial stereotypes associated with history and what she did went much deeper than any other lampooning of a president.
"The fact that she was so adamant about it merely compounds the insult which was made, yet she claims to represent and respect the people of our nation."
Davenport, a Tea Party sympathizer who represents suburban Los Angeles in the California State Assembly, admitted to forwarding a photo of a family of chimp in which Obama's face is photo-shopped on the baby monkey. The photo caption read: "Now you know why no birth certificate," referring to some people's belief that Obama wasn't born in the United States.
Orange County Republican Party Chairman Scott Baugh echoed Sharpton's words and pushed for Davenport to be removed. However Baugh, who knows Davenport personally, does not believe she is a racist.
Article continues below advertisement
"We are powerless to remove her although we have called for our Ethics Committee to have an emergency meeting regarding this incident," he said. "The Marilyn Davenport I know is actually a lovely and sweet woman, and I doubt that she is a racist although she sent out a racial e-mail. Sadly, she does not understand the gravity of the offence or the severe error of judgment."
After several days of wondering what the big deal was, Davenport finally offered what appears to be a sincere apology late Monday night: "To my fellow Americans and to everyone else who has seen the email I forwarded and was offended by my action, I humbly apologize and ask for your forgiveness of my unwise behavior.