President Barack Obama Officially Launches Re-Election Campaign With E-Mail, Website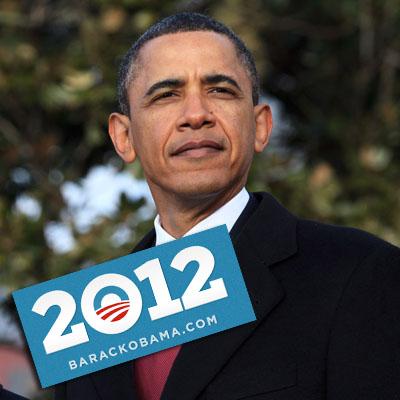 President Barack Obama on Monday officially announced his re-election campaign, some 20 months ahead of the upcoming November 2012 election, with a mass e-mail to his supporters, linking to his website and re-designed logo, as he urges them to begin spreading his message now.
EXCLUSIVE: Oksana's Ex-Bodyguard Details 'Making Love To The Sexual Sorceress' In Tell-All Book
"We've always known that lasting change wouldn't come quickly or easily. It never does," Mr. Obama, 49, wrote in the e-mail. "But as my administration and folks across the country fight to protect the progress we've made - and make more - we also need to begin mobilizing for 2012, long before the time comes for me to begin campaigning in earnest.
Article continues below advertisement
"We're doing this now because the politics we believe in does not start with expensive TV ads or extravaganzas, but with you — with people organizing block-by-block, talking to neighbors, co-workers, and friends. And that kind of campaign takes time to build," he said in the e-mail.
"So even though I'm focused on the job you elected me to do, and the race may not reach full speed for a year or more, the work of laying the foundation for our campaign must start today."
On his website, barackobama.com, a video titled It Begins With Us shows Americans from every slice-of-life looking back on the last four years, while looking ahead to the next four.
"It needs to reflect the changes that we've seen in the last two-and-a-half years," Katherine from Colorado said, in the video, of Obama's re-election campaign. "Then we had an underdog senator. Nobody thought that he had a chance.
"And now he's the president!"
RELATED STORIES: