Exclusive
Tom Cruise 'Stupid' To Fight For Custody, Embarrassing Information Could Be Released, Says Ex-Scientologist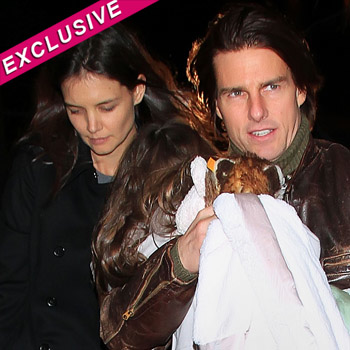 Article continues below advertisement
Rathbun conducted audit/confession sessions with Tom Cruise from 2001-2004, before he left the church and has since become an outspoken critic of the organization but refused to divulge specifics from those sessions. "I won't reveal the details publicly about my audit sessions with Tom Cruise, I respect his privacy," he says.
As previously reported, Katie Holmes' family has been getting information for years on "the iron grip" that Scientology has on Tom Cruise's personal and business life. Rathbun told RadarOnline.com that it is a personal friend of his who has been the conduit of information to Katie's family.
When asked if he would cooperate with Katie Holmes' lawyers in the divorce proceedings, Rathbun said, "absolutely, I would cooperate. I just want the truth to come out. If I was subpoenaed to be deposed, I wouldn't fight it and would be cooperative."
Katie's lawyer announced Friday that the actress had filed for divorce and that was quickly followed by a statement from Tom's rep, who said, "Kate has filed for divorce and Tom is deeply saddened and is concentrating on his three children. Please allow them their privacy."
Article continues below advertisement