From Couch Jumping To Divorce! Tom Cruise And Katie Holmes' Relationship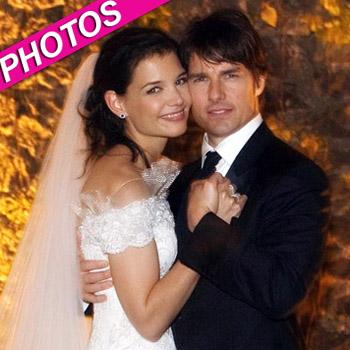 Article continues below advertisement
Dawson's Creek girl next door Holmes had recently split from her longtime love, Chris Klein, when she was first spotted frolicking around Rome with the much-older Hollywood hunk in April 2005. A very unlikely couple, not only because of their age, height and religious differences (Holmes was raised Catholic and Cruise a devout Scientologist), but because of Katie's low-profile in the media, the duo became an overnight media obsession.
A month after they were first spotted together, Tom outlandishly declared his love for Katie during an appearance on The Oprah Winfrey Show, jumping furiously on the talk show host's couch and garnering instant ridicule around the world.
Within months, baby rumors started swirling around, which the couple confirmed in October 2005.
Suri Cruise, Katie's first child and Tom's third, but first biological child, was born in April 2006 – only one year after they met.
Article continues below advertisement
Next up for the couple, was one of the biggest weddings of the decade. They tied the knot in a Scientology ceremony on November 18, 2006 at the Odescalchi Castle in Italy, in front of Hollywood stars such as Jennifer Lopez, Brooke Shields, Victoria Beckham and Will Smith.
In the last five years, Tom has starred in several blockbuster hit films, while Katie has struggled with her career, appearing in several commercially and critically disappointing films.
Suri quickly became a favorite celebrity spawn in the media, achieving a following for her early and progressive sense of fashion.
Though Katie is always by her man's side on the red carpet, the actress was notably absent from all of Tom's Rock of Ages appearances around the world.
In fact, the last time the couple was photographed together, was April 2012 in Baton Rouge, Louisiana filming his upcoming movie Oblivion.