Katie Holmes Divorce Lawyer & His Firm Called 'Ruthless, Nasty, Tough' - Who Is Allan Mayefsky?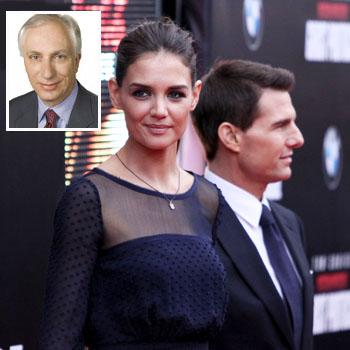 Few outside the rarified world of huge money New York divorces are familiar with the name Allan E. Mayefsky. That's all changed with his representation of Katie Holmes in her petition against Tom Cruise.
Now RadarOnline.com is taking a look at the man and his firm, who have been called everything from ruthless, nasty, tough and cutthroat.
Well-known legal analyst and author Lisa Bloom tells The Daily Beast Katie made a tactical move in hiring Mayefsky, who previously represented Peter Cook in his divorce from Christie Brinkley.
Article continues below advertisement
"She's making it clear she's going to play tough. Cruise is more of a high-profile celebrity than she is, so he has a greater distance to fall if grievances are aired. Everyone has dirty laundry they don't want aired. She's saying play fair with me or else … Of course she would choose an experienced and tough lawyer. But the fact that she'd choose someone who's been known to go to media in the past signals that she might have hired him for that reason."
Harvard Law School graduate Mayefsky, a partner in the firm of Aronson Mayefsky & Sloan, specializes in cases like Holmes v. Cruise where one party has far more in assets than the other. His lecture topics, for instance, include "equitable distribution in high net worth cases."
Tricia Walsh-Smith was at the receiving end of AMS when she divorced Phillip J. Smith, chairman of the Shubert Organization. She told The Daily Beast Katie "needs cutthroat lawyers because Tom is really powerful. The dirtier the better, so I think she made a good choice. They are known for being ruthless, and they normally win. They beat the sh**t out of me. They make you out to be the biggest piece of trash there is. It took me a long time to get over it.
MORE ON:
hollywood happenings
Article continues below advertisement
Katie, Walsh-Smith added, "has really good, nasty, horrible lawyers and she should do really well."
The first fight for Team Katie is to keep her divorce case in New York, where she filed last week.
As RadarOnline.com has reported, Tom is expected to argue that the case should be heard in California.
***
Unfortunately, due to experiencing unusually high levels of traffic we have had to temporarily suspend our comments function. We will resume comments again as soon as possible.