Some Things Never Change! Veteran Supermodels Dish On Horrors & Pressures Of Modeling Industry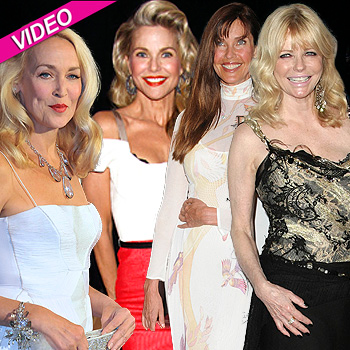 Article continues below advertisement
"It really was about making some money to help my father pay for my education. It was never 'Oh, I think I am so gorgeous,'" explains 51-year old Alt, who began modeling when she was just 18.
"When that first editor said to me, 'You are too big for our clothes, your hair looks like s**t, and who plucks your eyebrows?' I was too big for their clothes, my hair did look like s**t, and who the hell plucked my eyebrows – I did!" she laughs.
"It didn't hurt me, I don't care. I knew who I was, I knew where I was going. I am a fireman's daughter from Long Island, and it will never change, ever."
Other stars of the ground-breaking documentary directed by acclaimed photographer and filmmaker Timothy Greenfield-Sanders recall wild parties of the 70s and 80s with the likes of Andy Warhol and Salvador Dali, as some models compensated for shyness and insecurity with cocaine and others turned up for shoots with track marks on their arms.
Article continues below advertisement