Christie Brinkley: Still Looking Like An Uptown Girl At 58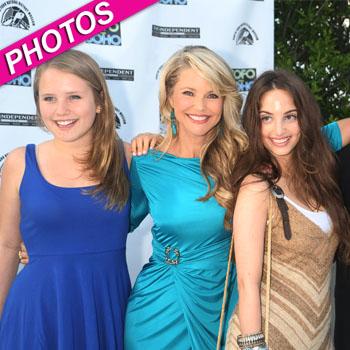 If Christie Brinkley's aging, no one's bothered to tell us!
The Uptown Girl looked nowhere near her 58 years over the weekend at a swanky Hamptons benefit for the South Fork Natural History Museum called SOFO Goes SOHO.
The timeless model was flanked by her three children: Alexa Ray, 26; Jack, 17; and Sailor, 13.
The stunning socialite wrote on her Facebook page of the event, "I was so excited to have ALL THREE of my babies for this lovely honor...
Article continues below advertisement
Peter Cook Slams Ex Christie Brinkley: 'She's Throwing Her Family Under The Bus'