Exclusive
'Real Housewife' Tamra Barney Loses $3k Court Battle!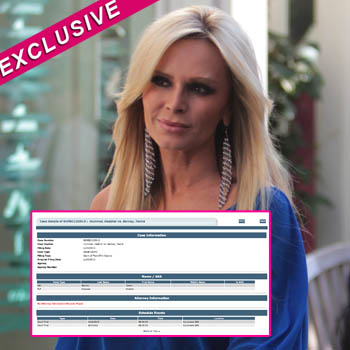 Article continues below advertisement
The clerk of the Superior Court of California in Monterey County exclusively told RadarOnline.com that the judge ruled in favor of Heather and ordered Tamra to pay her $3,000, plus $110.00 in court fees.
Heather told RadarOnline.com that Tamra and her fiancé Eddie Judge were in the courtroom in Monterey County in early June to fight the case, but the judge sided against her.
"I'm so glad the judge sided with me and not with Tamra and that the ruling was in my favor," Heather exclusively tells us.