Exclusive
Alexis Bellino Compares Tamra Barney & Cohorts To 'Mean Girls From High School'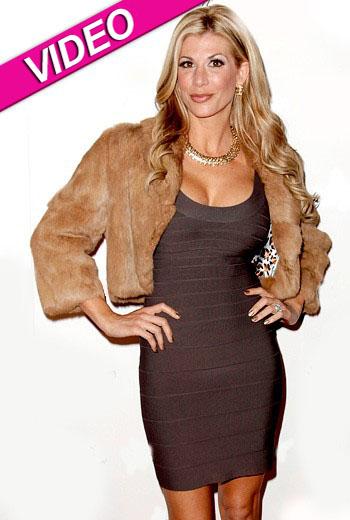 Article continues below advertisement
"I feel they were the mean girls from high school all season, I feel like it started in the first episode," Alexis told RadarOnline.com in the exclusive video interview.
"I feel like it was mostly her (Tamra) doing the smack talking and she kind of lured Heather (Dubrow) and Gretchen (Rossi) into the mix, which is unfortunate but it is what it is.
"So I just have to count my blessings for what is positive in my life and move on from there," she said diplomatically.
Earlier in the interview, Alexis revealed how she felt she was getting picked on by the other girls, and said the back-stabbing and bullying may influence her decision on whether she returns to the show for another season.
"I'm completely getting ganged up on," complained Bellino. "Like I said, since the reunion I am hopeful that things will change next year -- if there is a next year… if I do a next year. There's so many 'ifs' in the question."
Article continues below advertisement
One ray of light is that Alexis has gotten to become close gal pals with Vicki Gunvalson – especially since she and Tamra's friendship has been on the rocks.
"I am definitely close to Vicki, and that's not a façade; it's been slow. I had to make amends last year and it didn't work.
"We worked a little bit closer last year, and we're getting closer, and we're taking baby steps. We're both very cautious. We're very guarded," said Alexis.