Hide The Wine! Tamra Barney And Jeana Keough's Housewives Showdown!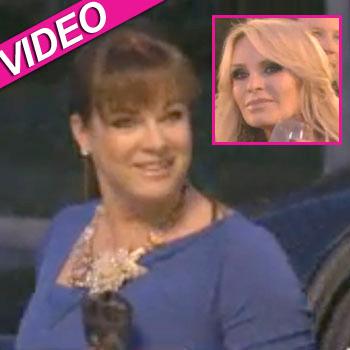 Article continues below advertisement
Jeana and her daughter Kara greet Vicki Gunvalson, who is wearing a heavy fur coat that she immediately brags her dead-beat dad boyfriend Brooks Ayers gave her.
"My relationship with Jeana since the party last year is nothing," Vicki admits. "We never see each other we never call each other. I miss her."
However, Tamra certainly doesn't miss Jeana and explains where her animosity comes from.
"I have a lot of anger towards Jeana," Tamra says. "I think most of it comes from the fact that when I was married our families were close but she ran to Simon's side and talked sh*t about me."