Elizabeth Smart Describes Her Wedding: 'It Was Perfect. I Wouldn't Change A Thing'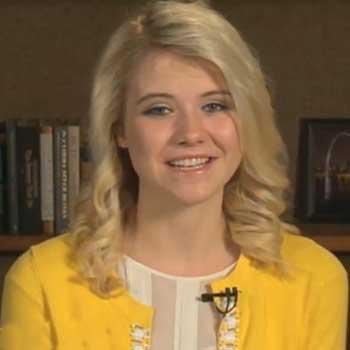 Article continues below advertisement
As RadarOnline.com previously reported, the Utah native tied the knot with Scotsman Matthew Gilmour in January following a whirlwind engagement. The tropical nuptials provided a happy ending for the little girl who won the heart of the nation when she was snatched from her Salt Lake City home at knife point in the middle of the night by transient preacher Brian David Mitchell in 2002.
After she was miraculously returned safely to her family, Smart said her mother, Lois, gave her advice that she still lives by almost 10 years later.
SHOCKING PHOTOS: Elizabeth Smart Evidence In Kidnapping Case
"My mom, gave me the best piece of advice I've ever been given. I think it's advice we all can use," the newly-wed told Cooper via satellite. "She said to me the morning after I came home from being kidnapped, she stopped me as I walked out of her bedroom and she said, 'Elizabeth, what this man has done to you is terrible.
"'There aren't words strong enough to describe how wicked and evil he is. He has taken 9 months of your life that you can never get back again. Don't give him another minute. The best punishment you can ever give him is to be happy, is to follow your dreams and do exactly what you want to do,'" she explained.
Article continues below advertisement
"I think that can apply to each one of us, granted we're not all kidnapped, but we all have hard times and we all can choose to allow that to overwhelm our lives or allow it to push us forward and be happy," said Smart.
Now married to the man of her dreams while her kidnapper serves two life terms in federal prison, Smart revealed that she is, "Very happy."
After overcoming the horrendous ordeal, Elizabeth is now working as an activist to help other victims, having most recently teamed up with the RAD Program, which stands for Resisting Aggression Defensively.
She shared her thoughts with Anderson on the high profile case of missing child Madeline McCann who vanished while on a family vacation, in Portugal in May 2007 at age five.
"With her being as young as what she was, I think there is a great chance of her still being alive and being out there whether she's been sold or whether someone's trying to take her or raise her as their own," Elizabeth told the CNN host.
Article continues below advertisement