Elizabeth Smart Relives Kidnapping Ordeal: I Felt Dirty, Filthy And Worthless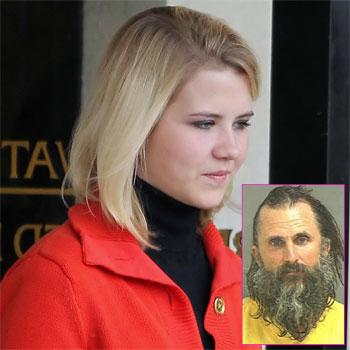 Elizabeth Smart spoke candidly on Friday about how she felt after she was kidnapped at age 14, and repeatedly raped.
Smart, now 24, was the guest speaker at the Law Day Luncheon sponsored by the Palm Beach County Bar Association in Florida, where she received two standing ovations from an audience of 200.
"I'll never forget how that made me feel, how dirty and filthy and worthless," she told the assembled throng at the West Palm Beach Marriott Hotel.
Article continues below advertisement
"I lost all my self-worth in a matter of seconds. I thought, 'How could anyone love me again, how could my family accept me back?' I thought, 'It would be better if he just killed me,'" she told the awestruck audience.
SHOCKING PHOTOS: Elizabeth Smart Evidence In Kidnapping Case
Then she described how she remembered what her mother had told her one day after school when she cried because a popular girl had bullied her, which at that point was the worst experience of her young life.
"She said she'd always love me," said Smart. "In that moment I decided to do everything in my power to be reunited with my family."
She added that her mother also inspired her to move on after her ordeal: "The morning after I came home my mother said, 'This man has taken nine months of your life. Don't give him another minute. The best punishment for him is for you to be happy and follow your dreams.' "
Article continues below advertisement
Smart was targeted by Brian David Mitchell as she was shopping with her mother and five siblings in downtown Salt Lake City.
Mitchell, a drifter and street preacher who dubbed himself Emmanuel, talked his way onto the Smarts' mountainside property, doing odd jobs while he planned the abduction.
In June 2002, he abducted Smart at knifepoint from her bed and took her to a remote campsite where he lived with his wife, Wanda Barzee, whom he called Hepzibah.
Mitchell claimed Smart as his God-ordained wife, raped her and chained her to a tree with heavy metal cable.
Nine months later she was spotted walking with the couple after months of anguishing searches threw up nothing, and they were quickly surrounded by police.
The brave blonde, who is now happily married, has set up The Elizabeth Smart foundation with her father to help children learn self-defense to protect them against such attackers.