Elizabeth Smart Kidnapper Gets Life In Prison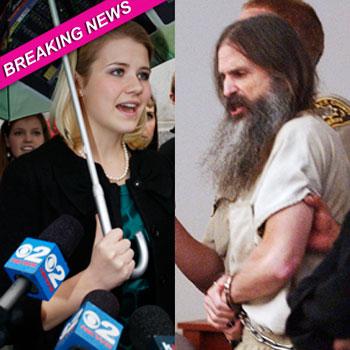 RadarOnline.com Staff Reporter
Elizabeth Smart kidnapper Brian David Mitchell has been sentenced to life in prison.
Smart, 23, was in the Salt Lake City courtroom Wednesday with her mother Lois, sister Mary Katherine and father Ed Smart. Mitchell had waived his right to be present in the courtroom. There is no parole in the federal system, but Mitchell will be incarcerated outside of Utah because there is no federal prison in the state.
Article continues below advertisement
SHOCKING PHOTOS: Elizabeth Smart Evidence In Kidnapping Case
Elizabeth addressed the court and Mitchell, saying, "I don't have very much to say to you. I know exactly what you did. I know that you know what you did was wrong. You did it with a full knowledge. I also want you to know that I have a wonderful life now, that no matter what you do it will never affect me again. You took away nine months of my life that can never be returned, but in this life or next, you will have to be held responsible for those actions, and I hope you are ready for when that time comes."
Ed Smart also addressed Mitchell. "Your perversion and exploitation of religion is not a defense," he said. "It is disgusting and it is an abuse that anyone should despise. Regardless of what the defense has proposed, you put Elizabeth through nine months of psychological hell. I hope at some time in your life you find what out you have done is wrong. Whether it's your time on earth or in eternity, you're going to have to face the guilt. ... I hope at some point in your life you're going to be able to repent of it."
Article continues below advertisement