Elizabeth Smart Leaves Courtroom During Disturbing Testimony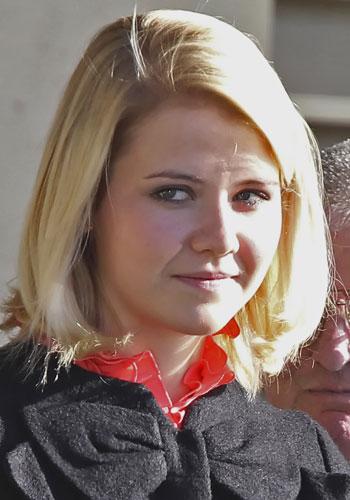 On Wednesday, Elizabeth Smart abruptly walked out of the trail of her alleged kidnapper Brian David Mitchell, RadarOnline.com has learned.
Smart, 23, reportedly stormed out of the courtroom when a psychiatrist testifying in Mitchell's defense said he had been motivated to kidnap Smart because of his desire to have children and create a new race.
Forensic psychiatrist Paul Whitehead claims he obtained such information from journals of Mitchell's estranged wife, Wanda Barzee, according to KSL-TV. Whitehead testified that he believes Mitchell suffers from a "major psychotic illness" and a personality disorder.
Article continues below advertisement
SHOCKING PHOTOS: Elizabeth Smart Evidence In Kidnapping Case
KSL-TV reports that Whitehead testified: "Mitchell was talking to Miss Smart about having babies to the point that Smart actually picked out a name if that happened."
That's the moment when Smart walked out of the courtroom, with her mother Lois in tow, after giving Whitehead a scathing look. Elizabeth's father Ed had left the courtroom during an earlier point in Whitehead's testimony.