Elizabeth Smart's Alleged Kidnapper Collapses In Court; Trial Delayed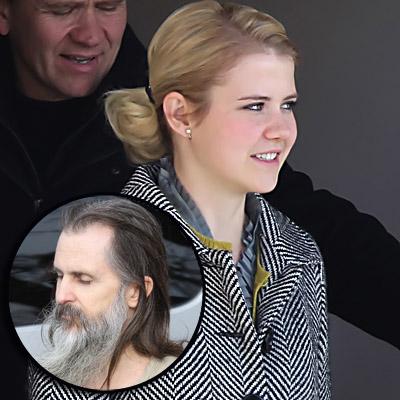 The man accused of kidnapping Elizabeth Smart has collapsed in court forcing the case to be brought to a sudden stop.
Brian David Mitchell, 57, suffered a seizure before falling under the defense table as his lawyers desperately yelled for help.
Mitchell had entered the courtroom singing O Holy Night and making bizarre bleating noises before he fell to the ground.
The jury had not yet been seated and was simply told that an issue had come up, halting the kidnapping case in Salt Lake City.
Article continues below advertisement
U.S Marshalls called 911 as Mitchell lay still on the floor of the courtroom and defense attorney Wendy Lewis asked if her client was breathing.
Medics confirmed he was alive before giving him oxygen and wheeling him out of court on a gurney.
SHOCKING PHOTOS: Elizabeth Smart Evidence In Kidnapping Case
Despite the panic, his stepdaughter, Rebecca Woodward told reporters he would refuse treatment.
"They'll take him to the hospital and he'll refuse treatment," she said. "He won't take anything. This isn't something he's making up. These are real."