Elizabeth Smart's Kidnapper Also Wannabe Polygamist, Testifies Woman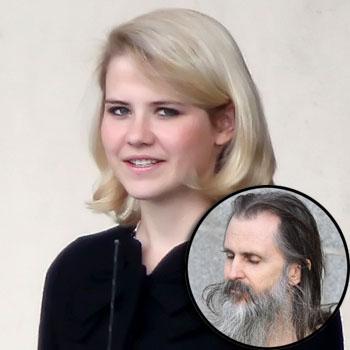 Testimony continued on Monday in the case against Brian David Mitchell, the man accused of kidnapping Elizabeth Smart and sexually abusing her for nine months, as another woman said Mitchell tried to talk her into becoming another one of his wives.
SHOCKING PHOTOS: Elizabeth Smart Evidence In Kidnapping Case
Elizabeth was in court again, as she has been every day since she testified against Mitchell, and he was again removed from the courtroom by the judge for disrupting the proceedings by singing.
Article continues below advertisement
Julia Atkison, a former shoe store clerk, said that Mitchell attempted to have her join him and Wanda Barzee in a plural marriage.
She testified that when she asked them about their religion, Mitchell said, "I am Christ." She also said they tried to be Christ-like.
Atkison, who was part of the Kingston polygamous group until 1999, testified that she saw Mitchell panhandling a handful of times and she watched as he would be talking to her in a normal tone until someone approached him with money and then he would throw up his hands and start humming, then return to talking with her in a normal tone of voice when the other person gave him money.
Atkison testified that back in 2001, she had a long meeting with Mitchell and Barzee where they asked her to start living with them in a polygamous relationship. Atkison said she never considered the offer and declined, but Mitchell came into the store where she worked and gave her a letter dated March 1, 2001.
"He told me God would show me that what he was saying was true," Atison said. She also testified "he's definitely putting himself up on a pedestal," when describing the letter in which he starts writing as if he were Christ.
MORE ON:
Brian David Mitchell
Article continues below advertisement
Brian David Mitchell is on trial on federal charges of kidnapping and unlawful transportation of a minor. He is accused of kidnapping then-14-year-old Elizabeth Smart from her Salt Lake City home in June 2002 and holding her captive for nine months. His defense attorney says he was mentally insane at the time of the kidnapping. Mitchell faces life in prison if convicted.
RELATED STORIES:
Elizabeth Smart's Kidnapper Has A Psychotic Disorder Says Expert