Elizabeth Smart's Alleged Kidnapper Has A Psychotic Disorder Says Expert During Trial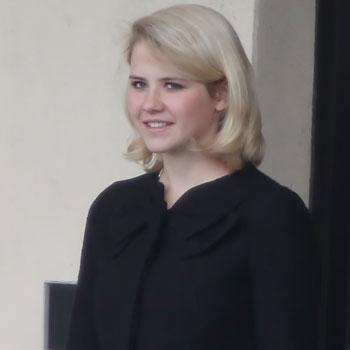 One day after Elizabeth Smart stormed out of the trial against her alleged kidnapper, Brian David Mitchell, the 23-year-old returned to court to listen to an expert testify that Mitchell is a paranoid schizophrenic.
"I believe he has a mental illness," said clinical psychologist Richart DeMier, according to the Salt Lake Tribune. "I believe he is properly diagnosed as schizophrenia, paranoid type."
Article continues below advertisement
DeMier conducted the court-ordered evaluation of Mitchell at the U.S. Medical Center for Federal Prisoners in Springfield, MO in December 2008.
He said that he spoke with Mitchell for about five hours; reviewed thousands of pages of legal, medical, police and court records and viewed videos of police interrogations of Mitchell and interviews with Elizabeth Smart, among other material, for his evaluation. DeMier also said he was impressed with Elizabeth's poise and memory during those interviews.
SHOCKING PHOTOS: Elizabeth Smart Evidence In Kidnapping Case
DeMier said Mitchell believes he was divinely appointed to play a significant role at the end of the world and would fight the antichrist. He described schizophrenia as "a psychotic disorder where there's a break with reality," and said one symptom of the illness is delusional beliefs that are tenaciously held.
The testimony in the trial against Mitchell came as he was watching the testimony through a video feed in a nearby room. U.S. District Judge Dale Kimball removed Mitchell, as he has every day of the trial, for disrupting the proceedings for singing.
Article continues below advertisement
DeMier testified that while Mitchell originally cooperated with the evaluation he eventually stopped after the fifth interview. "He told me early in the evaluation he would only talk to me as long as he thought my mind and my heart were open to his message. He said he had received a special dispensation from the Lord to talk to me."
The interview ended when Mitchell told him "it's not what's changed, it's what hasn't changed: your heart," DeMier testified.
Elizabeth and her parents returned to the court after an emotional day Wednesday where she appeared to have been crying after the testimony of an expert revealed that she allegedly had picked out a name for a baby in case she and Mitchell procreated.
Elizabeth exchanged angry words with the forensic psychiatrist Paul Whitehead after his testimony.
Whitehead declined to tell reporters what she had said to him according to the Salt Lake Tribune.