Exclusive
Whitney Houston's Family Went On Press Blitz To Try And Cover-Up Drug Use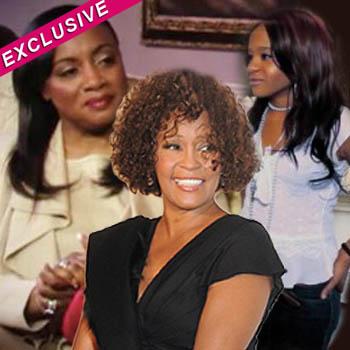 Article continues below advertisement
"The family decided to talk with Oprah because they wanted to paint a positive portrait of Whitney because they knew she had been using drugs the day she died and they didn't want to deal with that ugly news after it was revealed," the source says.
As RadarOnline.com previously reported, the coroner ruled that the I Will Always Love You star's death at the Beverly Hilton Hotel was caused by "drowning and effects of atherosclerotic heart disease and cocaine use."
The singer's toxicology report was released by the L.A. County Coroner's office Thursday, and stated that "Cocaine and metabolites were identified and were contributory to the death. Marijuana, Alprazolam (Xanax), Cyclobenzaprine (Flexeril) and Diphenhydramine (Benadryl) were identified but did not contribute to the death."
The source told RadarOnline.com that the family was aware of Whitney's drug use but they did the interview to get out a more positive story of Whitney.
Article continues below advertisement
"Everyone said it was too soon to do an interview, but the family wanted to beat the bad news and get their version of Whitney out there first. They didn't want to talk about any of the drug issues with Whitney after it became public so they did the Oprah interview quickly before the drug confirmation was released," the source says.
Bobbi Kristina, Patricia and Gary Houston all spoke about Whitney and the love they had for her, but didn't discuss what would ultimately be revealed – that she had taken cocaine that day.