Exclusive
Whitney Houston's Hotel Room Always Cleaned With 'Extra Vigilance' After Visits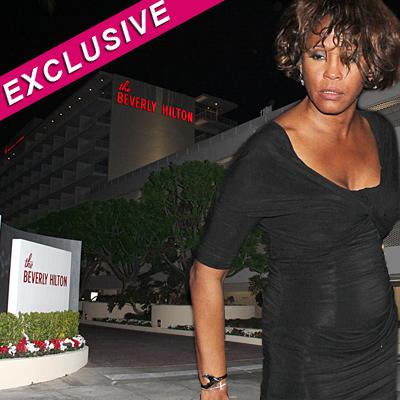 Article continues below advertisement
February 11th was the last time the 48-year-old pop superstar stayed at the famed hotel, but it wasn't the first time, and RadarOnline.com has exclusively learned that after each of her stays hotel staff was instructed to be extra careful and thorough when cleaning her room.
"Beverly Hilton employees had to sweep Whitney's room after every visit and were told to be extra vigilant in their cleaning up," a source tells RadarOnline.com.
"Drugs would be hidden throughout the room in various places, in books, any hiding place she could find. Because she was notoriously forgetful -- and under the influence -- she was known to leave drugs behind.
"They had to make sure they checked every single place in the room where she could have left anything.
"Hotel staff had to thoroughly sweep the room after every time she checked out because they were always afraid she would leave something incriminating behind."