Celebrity Scrapbook! 10 Sexy Singers Before They Were Famous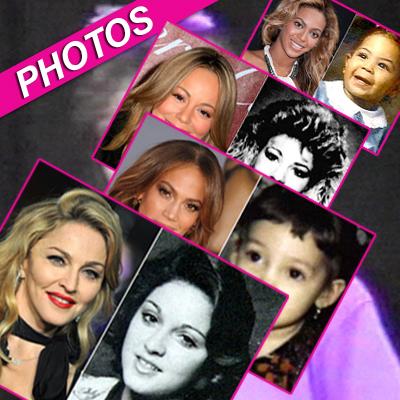 By Leah Ornstein - Radar Features Editor
Do you know what your favorite female musicians looked like in their youth?
These sexy stars steam up the stage in the sexiest outfits imaginable, making it hard to believe that they were once, innocent and adorable babies, kids and teenagers. From the most powerful pop stars to the hardest rocking singers, RadarOnline.com has photos of 10 sexy singers before they were famous.
Article continues below advertisement
Don't be fooled by her pink and innocent childhood style! This former Mickey Mouse Club member started singing and dancing as a child, but as the years went by she shed her good girl look and let everyone know that she was 'not that innocent'!
Before this singer/actress/director was living in a 'Material' world,  she resided in the suburbs of Detroit. After she left her hometown she went on to become one of the most controversial musicians of our time, and is still steaming up the stage in her fifties!
She's a former Fly Girl who transformed herself into one of the most glamorous gals in Hollywood. A singer and big screen bombshell, she is currently dating a much-younger man and is featured on the April 2012 cover of Vogue.
And this sassy singer loves hitting the stage in the craziest costumes imaginable. Though she rose to fame singing about kissing girls, this divorcée started her career as a Christian musician.
Check out these stars and more when they were young by clicking here.