Aging Legends! More Rock Stars Then And Now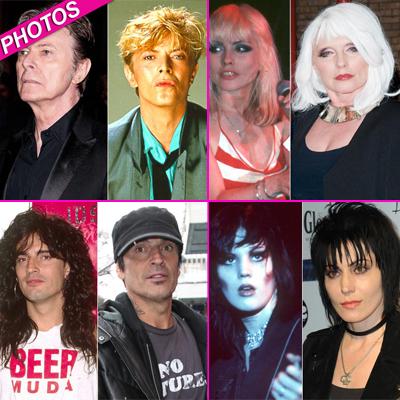 They rocked, they rolled, made lots of money and partied hard, and then just like us, they got older!
From glam rock gods to soulful singers, these iconic musicians are just like us mere mortals -- they get older as the years go by! RadarOnline.com brought you photos of 10 aging rock stars then and now, and now we are bringing you more shocking images of the most famous musicians in the world, from the prime of their fame to the present day.
Article continues below advertisement
This rocker soared to fame in the 1980s as the lead singer of Poison, crooning such anthems as Every Rose Has Its Thorn and Nothin' but a Good Time. After pursuing a solo career, he came back big in the 2000s as a reality show star on Rock of Love, suffered a brain hemorrhage, and is currently back to rockin' and looking totally fit!
Starting out as the guitarist of The Runaways, this raven-haired tough girl learned that she had what it took to become a front woman! After her band broke up, she went on to become an international rock star, forming her own band and releasing the hit song I Love Rock 'n' Roll. She was recently depicted on the big screen by Twilight beauty Kristen Stewart in a movie about her first girl band.
And this drummer from California proved that it's not always the lead singer who scores the hot chicks! Starting out with his band Motley Crue in small clubs on the Sunset Strip in the 1980s, he went on to become one of the most talked about drummers of all times and married blonde beauties Heather Locklear and Pamela Anderson.
From Bret Michaels and Joan Jett to Tommy Lee, see all the photos of rock stars then and now by clicking here.