Jennifer Lopez: 'By Nature I Am Not Tough, I Am A Lover'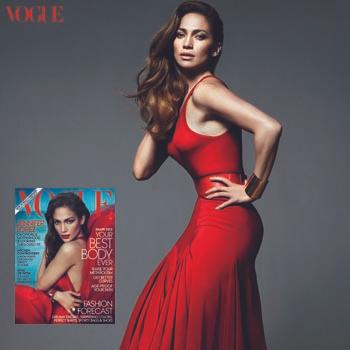 Article continues below advertisement
"With my kids I am even softer," Lopez confesses. "I realize with my son, I have to sometimes be tough, especially now when he's pushing boundaries. With my daughter, I can get a little stern with her and she pretty much will listen. But my son will just scream and yell and run. I'm like, 'Aaaaah, what do I do with this?!'"
How has parenting changed the glamour girl?
"They do something to you where you want to do everything right for them," she explains. "And obviously no parent does everything right. It's this weird thing that happens where you are striving to be as good as you can be so that they turn out well. And that requires that you be a really great, evolved, aware person in every moment. Which is pretty awesome. But it's also putting tremendous pressure on yourself—which is why women feel so guilty!"
As RadarOnline.com previously reported, Lopez also dished on her divorce in the extensive interview.
"Without going into detail…it's just really, really sad. And look, we are still going through it, and it's emotional sometimes and difficult. We're still friends – and we're parents. But it's going to take time. It's tough. But for the most part, I feel very proud of the way we're handling it. I really do. We are doing the best we can for the kids."